Embed from Getty Imageswindow.gie=window.gie||function(c){(gie.q=gie.q||[]).push(c)};gie(function(){gie.widgets.load({id:'U2i71WiLSvV3ioWwpXObOg',sig:'5FhenGP9yWqoL5VuA4nL25zK9_VMp71hqICf7HbVY1o=',w:'594px',h:'396px',items:'1284440743′,caption: true ,tld:'com',is360: false })});
When they speak of the 2020 election in the years to come, among the winners they will mention the Four Season Total Landscaping firm, located on State Road in Philadelphia, Pennsylvania. No one really knows how the Trump campaign came to book it for their now infamous news conference featuring the undead Cabbage Patch Doll, Rudy Giuliani. Mainly we don't know because we stopped asking since the scenarios we made up are so much funnier, but their parking lot was booked, the press conference was held, the election was called, Rudy vamped and history was made. As the internet erupted with hilarious reactions, Four Seasons Total Landscape owner Marie Siravo and her team recovered Rudy's fumbled football and ran it all the way into the end zone – Go Birds! (Sorry! I, a Niners fan, am only saying that out of deference for the Philly reference here.)
As some who were following the story on Twitter may remember, merchandise and memes were generated almost as soon as the story broke. Meanwhile, the Siravo family was fending off hateful comments *coughYelpreviewscough* accusing them of being Trump supporters for allowing the press conference. (Officially, Marie has made questionable comments on Facebook but has not said who she endorsed.) Fortunately, the folks at FSTL can do two things at once so they handled the hate and got the public what they really wanted which was, FSTL merchandise, including tee-shirts, hoodies and a free Zoom backdrop.
Four Seasons Total Landscaping – a Philadelphia groundskeeping company situated between a crematorium and a sex shop where on Saturday Rudy Giuliani somehow held a press conference about baseless claims of voter fraud – has swiftly sought to cash in on its newfound fame, selling merchandise emblazoned with Trump-inspired puns.

"MAKE AMERICA RAKE AGAIN", read one sticker on sale on the company website on Monday. It also featured the phrase "LAWN AND ORDER!" The stickers were selling for $5 each.

The company's apparel seemed meant to look like political campaign gear. On a $50 hoodie, an American flag was positioned below the shoulder while the company's name, in large letters across the chest, sat above an even larger "92". That number appeared to refer to when Four Seasons Total Landscaping was founded – not the year Bill Clinton beat George HW Bush for the White House. A range of $25 T-shirts featured the same design.
In order to get this merch out there, the company also needed a larger social presence. They now have a Twitter page that seems to have originated on November 8, although their Instagram has been around longer. That makes sense, a landscaping firm would be a more visual business before hosting Mayor Crazy-Eyes. Going by the replies on their newly formed Twitter it looks as if they are being well supported now, so that's good. It's always nice to see local businesses thrive. FSTL being a woman-owned, Minority Business Enterprise certified is even better. The fact that whoever is running their social media has a wonderful sense of humor is really just the icing on the cake. Wherever we go from here, we can all strive to support Lawn & Order. And, especially now, in the fall, just think what this country would look like if we really could Make America Rake Again. Oh, and do yourself a favor, read this interview with owner of the shop next door to FSTL, the Fantasy Island Adult Bookstore, about the press conference.
FSTL does ask if you use their Zoom background, please drop them a photo. Their Twitter is @therealfstl1992
Is it even an official conference if you aren't using Four Seasons Total Landscaping? By popular demand – we have a properly sized @zoom_us background. Drop a photo if you use it! #LawnAndOrder pic.twitter.com/7m8R3NpvIz

— Four Seasons (@therealfstl1992) November 9, 2020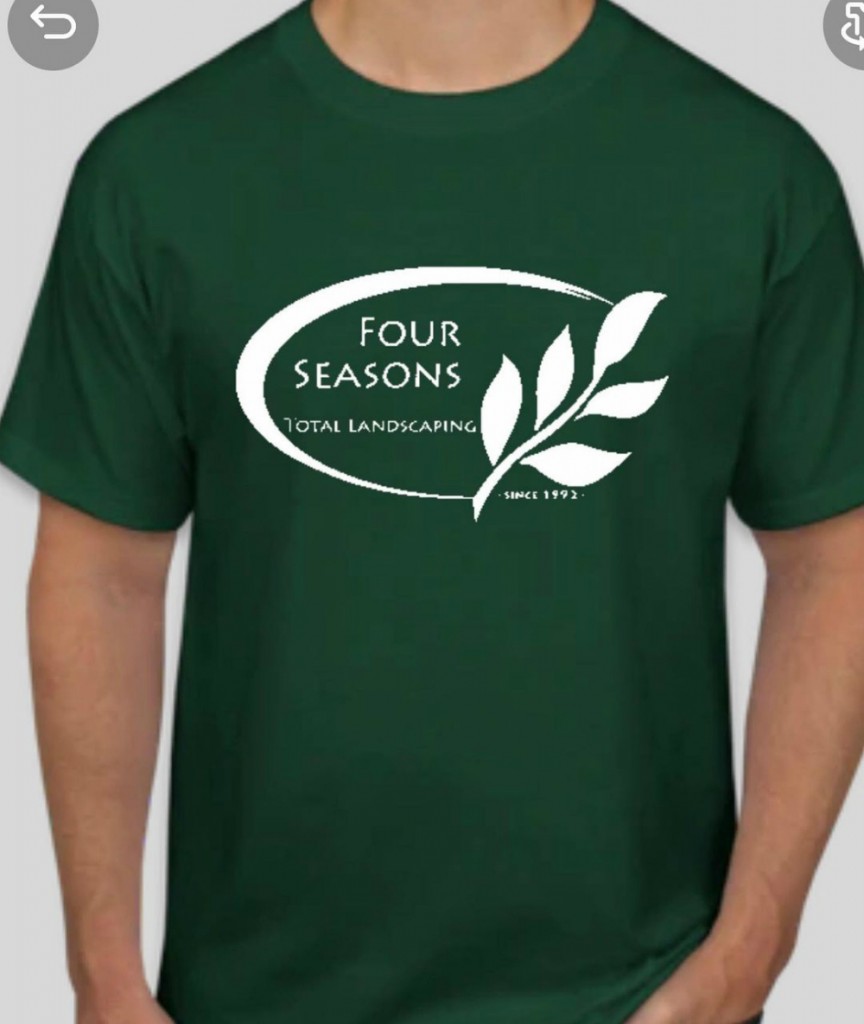 Oops, you'll have to wait a bit:
Photo credit: Instagram and Twitter
————————
Originally published at https://www.celebitchy.com/688522/four_seasons_total_landscaping_has_a_zoom_background_hoodies_and_more/ on .