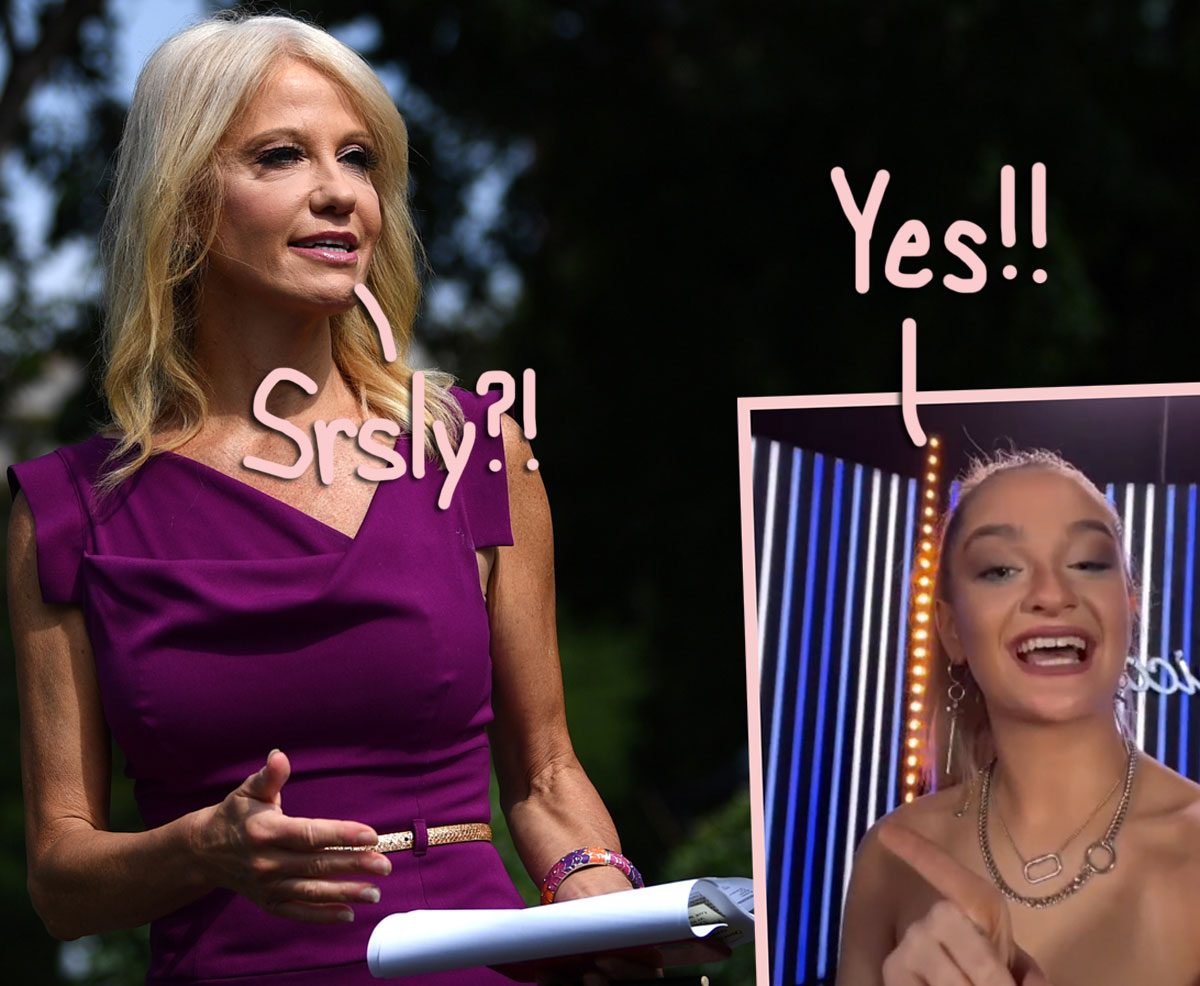 Move over, Kelly Clarkson and Carrie Underwood, because here comes… Claudia Conway?!
Yes, the 16-year-old daughter of (former) Donald Trump advisor Kellyanne Conway and never-Trumper Lincoln Project backer George Conway appears to be auditioning for the reality TV music competition show! Hey, what do U expect from this family after all their earlier social media drama surrounding a reality star?! This is the logical next step! LOLz!
Related: Everything We Know About ALL The Claudia-Kellyanne Social Media Drama!
In a video the teenager posted to her infamous TikTok account on Sunday, she showed off a cheering film crew in a production room, and teased her upcoming performance.
In the quick clip, she said (below):
"Hey guys, I'm here at American Idol confessional. I met Ryan Seacrest today, and I have my audition soon. So stay tuned for that! I'm very, very nervous, but very excited."
Ch-ch-check it out HERE:
Whoa!
Are we as a society even ready for this political-artistic crossover?!?! Ha!!
Hey, good for her! 2020 has been insane so far, what more harm can this really do, right?! (Don't answer that! Ha!)
Seriously, though… good luck, Claudia!
Related Posts
Nov 16, 2020 10:21am PDT
————————
Originally published at https://perezhilton.com/claudia-conway-american-idol-audition-kellyanne-conway-donald-trump/ on .